badbadzoot's Diaryland Diary
-----------------------------------------------------------------------------------------
Wedding pictures!!!!!
I haven't forgotten you yet!
I'm too busy being lazy!!!
AAAAAHHHHH!!!
I have to get into the groove of my online class and I just can't find my motivation!!!
So I guess I have some explaining to do.....
Yes I got a tattoo!! Mr. B and I got some celtic knotwork with our wedding date below it. His is on his forearm and it's in a circle and mine is on my lower back right above my buttcrack.
heh heh.
I have ALWAYS wanted a tattoo, but wanted something meaningful that I wouldn't regret having when I'm old and wrinkly. And this will be my ONLY tattoo because I'm a big wuss.
Because HOLY CRAPOLA THAT HURT A LOT.
I mean like, a LOT.
And it didn't help that some of it is right ON my spinal cord. And the tattoo is pretty big. Heck of a first tattoo isn't it??? It's pretty intricate, but it's pretty and feminine. So yeah, I have no regrets! The pain is over, it's still healing and it's still sore but it will get better!
And the whole getting drunk thing.....
It's never been my "cup of tea" so to speak because I come from a family of alcoholics, so I've never been in a comfortable enough atmosphere to really let myself go. The environment was controlled because it was at the beach house and we only had a limited supply of liquor... AND I was surrounded by loved ones who I know would never hurt me or see me get hurt. So I let my guard down and gave it a try! I won't make a habit of it, but I wouldn't mind getting a little loosey-goosey in that type of atmosphere.
I have pictures of our tattoos, but the roll isn't finished yet, so I need to take some dumb pictures to just use it up. In the meantime! Here is a little taste of wedding pictures! I have about 100 to share.... but will go slow at first!!!
This is me getting dressed:
The boys waiting for me:
Us and my tiny Rich Grandma:
Dad giving me away: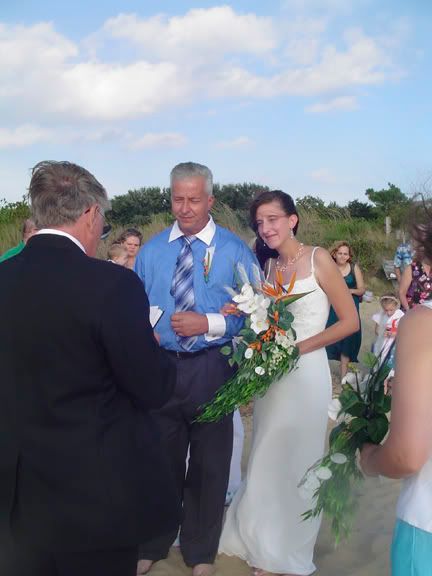 Make that sucker fit:
The Kiss: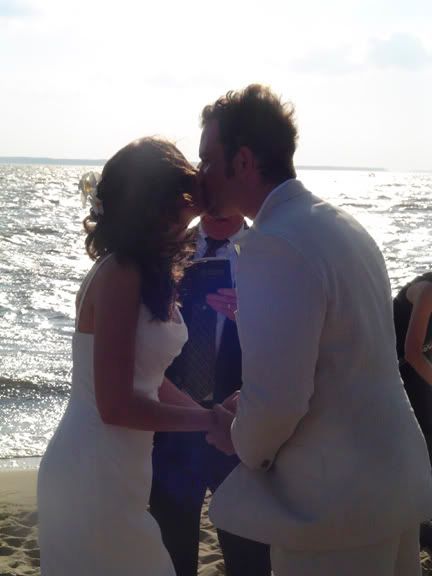 Us, unfortunately that night I got a case of red eye (?):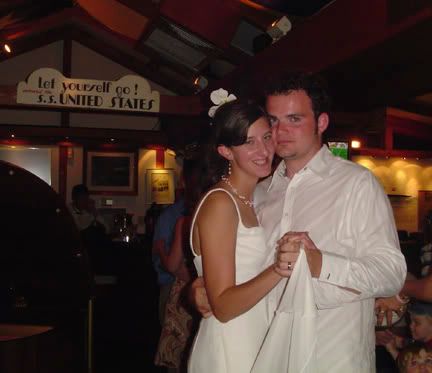 And ME!!: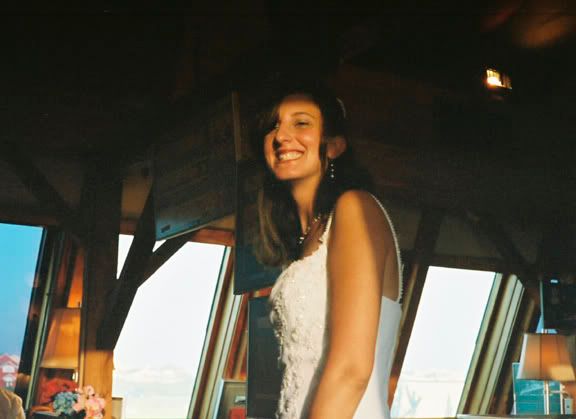 I will have more tomorrow... I've got so stinking many!!!
RANDOM FACT ABOUT ZOOT:
I'm just here at the moment.... just here.
2:03 p.m. - 2006-10-05

-----------------------------------------------------------------------------------------